International award winning Holmestead saddlery is recognised as one of the worlds leading equestrian stores. Holmestead features possibly Europe's largest selection of new and used saddles with expert saddle fitters on site. A vast range of riding wear, footwear and outdoor clothing , featuring all the top brands.
Located just 20 mins from Dublin the store is a must visit for horse enthusiasts and complimentary quality coffee and refreshments are always offered. Another Holmestead Saddlery is in northern Ireland at Tyrella Co.Down.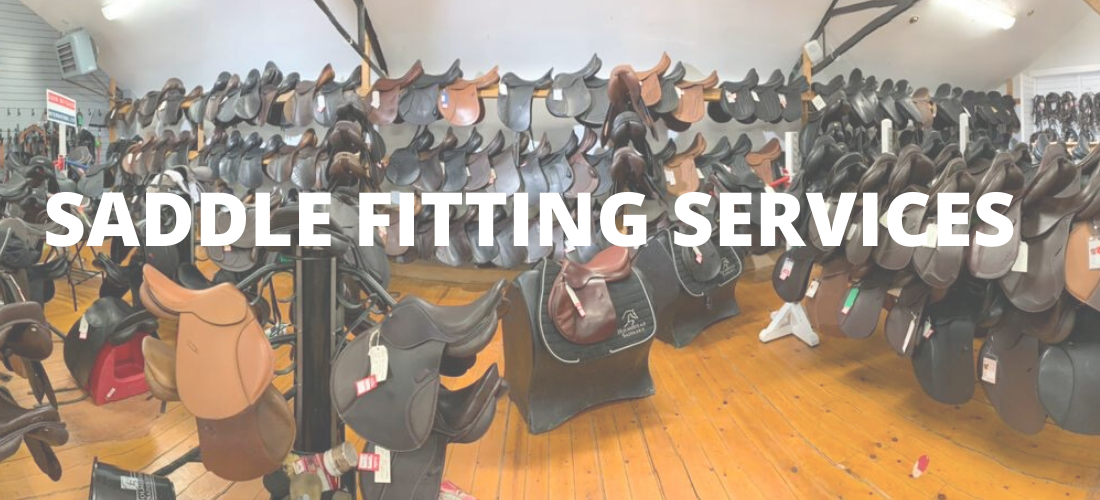 Holmestead Saddlery has a team of qualified saddle fitting experts who fit internationally for top riders from all disciplines. ​
Our saddle fitting service is available by appointment internationally. We can fit at our stores or we can come to you! Call out fees vary depending on location.
Our expert team will happily advise and work with you, your veterinarians and chiropractor on both a standard and remedial level to achieve the best possible results.
As one of Europe's leading providers of saddlery with over 800 saddles in store we have an abundance of saddles to ensure the perfect saddle rider and horse.
Rugs and other saddlery items can also be fitted at a saddle fit to ensure you have everything your equine companion needs!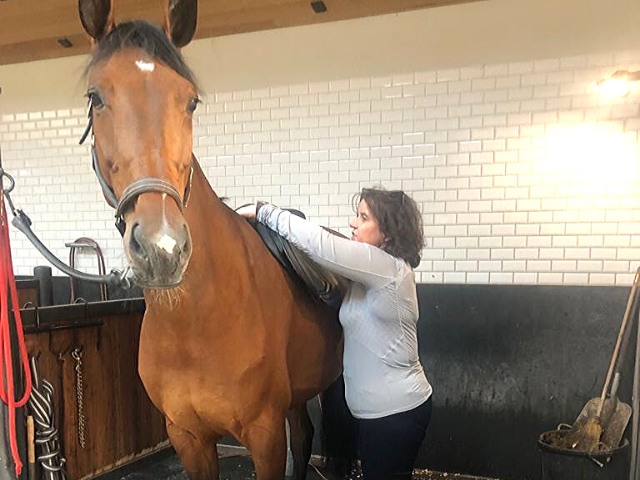 We offer trade ins on all saddles. Our professional saddle appraisers are veterans of the industry and offer competitive and fair prices for your second hand saddles. Saddles can be traded in for cash of against any of our wide selection of quality new and second hand saddles. Call us to make an appointment for your saddle to be traded in to ensure that one of our professional appraisers are available.
Prestige Saddle Adjustment Service
Holmestead Saddlery in Kildare have the facility to make professional alterations to Prestige Italian saddles, enabling you to ensure a perfect fit right through the seasons.
Hat & Body Protector fitting
Both stores provide a riding hat and body protector fitting service so you can be assured that you will be comfortable and safe while riding.
Supplement and Health Advice
Holmestead have an excellent range of equine supplements and health products spanning many top brands. we can help and advise on a wide range of issues and we are always happy to help you keep your horse in peak condition.
Here at Holmestead we can draw on a wealth of knowledge and experience and we understand that, if you are new to horse riding, it can seem rather overwhelming. So if you need help and advice on any equestrian subject, from the right colour of jods for your first show to the correct type of saddle for a tricky shaped horse, we are more than happy to help. Please do get in touch via email, phone or Facebook!
STORE FINDER: REPUBLIC OF IRELAND / NORTHERN IRELAND
Holmestead Saddlery
Holmestead Stud
Farmervale
Co. Kildare
Ireland
W91FK88
Tel: (+353 1) 458 8600
Email: hsaddle@yahoo.com
Open Mon - Sat 9.00am - 5.30pm
Closed on Sundays
Just off N7 motorway at junction 5, then follow signs for Steelstown.
Holmestead Saddlery
Clanmaghery Road
Downpatrick BT30 8SU
Co. Down
Northern Ireland
Tel: (+44) 028 4485 1427
Email: info@holmesteadsaddlery.com
Monday- Saturday 9-5:30pm
Closed on Sunday
OPEN BANK HOLIDAY EASTER MONDAY 9-5:30pm
From Belfast:
Take A24 to Carryduff, then A7 to Downpatrick. Follow signs for Newcastle/Tyrella Beach. After 4 miles, turn left for Tyrella. You will find us on the right after 4 miles.
From Banbridge:
Take A50 to Castlewellan, then A25 to Clough, then A2 to Tyrella. You will find us on the right after 4 miles